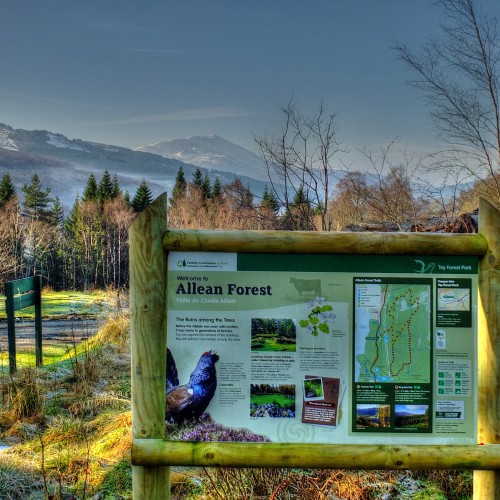 Allean Forest Walks
Walk through forestry
Get the 82 bus from Fishers, Pitlochry, at 8.50 or 12.50 to Queen's View
Ask the driver to drop you at Allean Forest.
See great views over Queen's View, an 18th century homestead, and a Pictish fort.
Flag down (this is a hail and ride service) the 82 bus at 10.30 or 14.30 or enjoy a celebration picnic (get picnic supplies from Sub Rosa, Land 'O Tastes and Macdonald Butchers) and book a taxi home.
Share with the world
Share with a friend